In June 2019 I was asked to provide an entry for
All About Space
magazine's "Ask Space" section, with the following topic: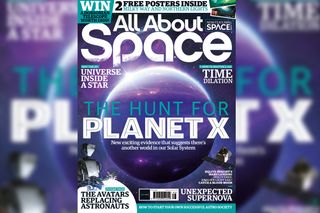 Why is it important to study the ice giants, Uranus and Neptune?
Dr. Leigh Fletcher
Associate Professor in Planetary Science, University of Leicester
Uranus and Neptune have never had a dedicated spacecraft mission, having been visited only once by the brief flyby mission of Voyager 2, three decades ago. These distant Ice Giants are the least-explored type of planet in our Solar System, intermediate between the big hydrogen-rich Gas Giants (Jupiter and Saturn) and the smaller rocky planets. And yet Neptune-sized worlds appear to be commonplace in our galaxy, a natural outcome of the chaotic process of planet formation. A mission to these icy worlds is the logical next step in humanity's exploration of our planetary system, to understand how Uranus and Neptune formed, to explore their deep water-rich interiors and exotic hot ices, their stormy atmospheres, and their complex magnetic fields that are totally unlike anything witnessed at Jupiter and Saturn. The two worlds are superb examples of how planets with shared origins can go down different evolutionary paths: Neptune as the archetype for Ice Giants, with its seasonal tilt and powerful winds; Uranus as the oddball, with its extreme tilted inclination and sluggish atmosphere. And both worlds harbour diverse satellite systems, from Uranus' collection of natural icy satellites with evidence of extreme geological activity, to Neptune's captured satellite Triton, a visitor from the more distant Kuiper Belt, which may harbour a sub-surface ocean and exhibits erupting geysers from its surface. For all these reasons and more, scientists across the globe are urging their space agencies to mount an ambitious robotic mission to explore these worlds in the coming decade.